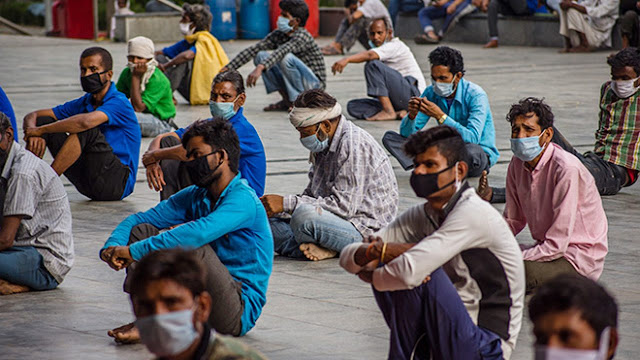 India's Niti Aayog has prepared a Draft Migration Policy. The draft policy acknowledges migration as an integral part of development, and it calls for positive government interventions that facilitate internal migration. With a rights-based solution to migration, the draft states that the policy should "enhance the agency and capability of the community and thereby remove aspects that come in the way of an individual's own natural ability to thrive".
Although the draft has reference to architecture of social protection, there is much to be desired from a human rights and social justice perspective. In this context, the Migrant Assistance and Information Network (MAIN), which is working with distress migrants across 14 states of India, conducted a Policy Dialogue on "India's Draft Migration Policy" on March 19, 2021. A galaxy of policy experts from India and abroad explored the contours of the draft migration policy and suggested the needed key elements for the policy on migration in the Indian context.
Dr Partha Mukhopadhyay, Former Chair, Working Group on Migration, Government of India and Senior Fellow, Centre for Policy Research (CPR), New Delhi, said "Migration is not about migrants alone though they are obviously the visible aspect of migration, as it was evident during the COVID". Migrant is embedded both in the source and destination states. In India, migrants do not always move with family, which results in a phenomenon called "left-behind" that has been studied extensively in China, but not given much attention in India. The children left behind in villages lose out in education, when one of either of the parents migrate to the city.
Check the full post published by Counterview at: https://www.counterview.net/2021/03/indias-draft-migrants-policy-whither.html