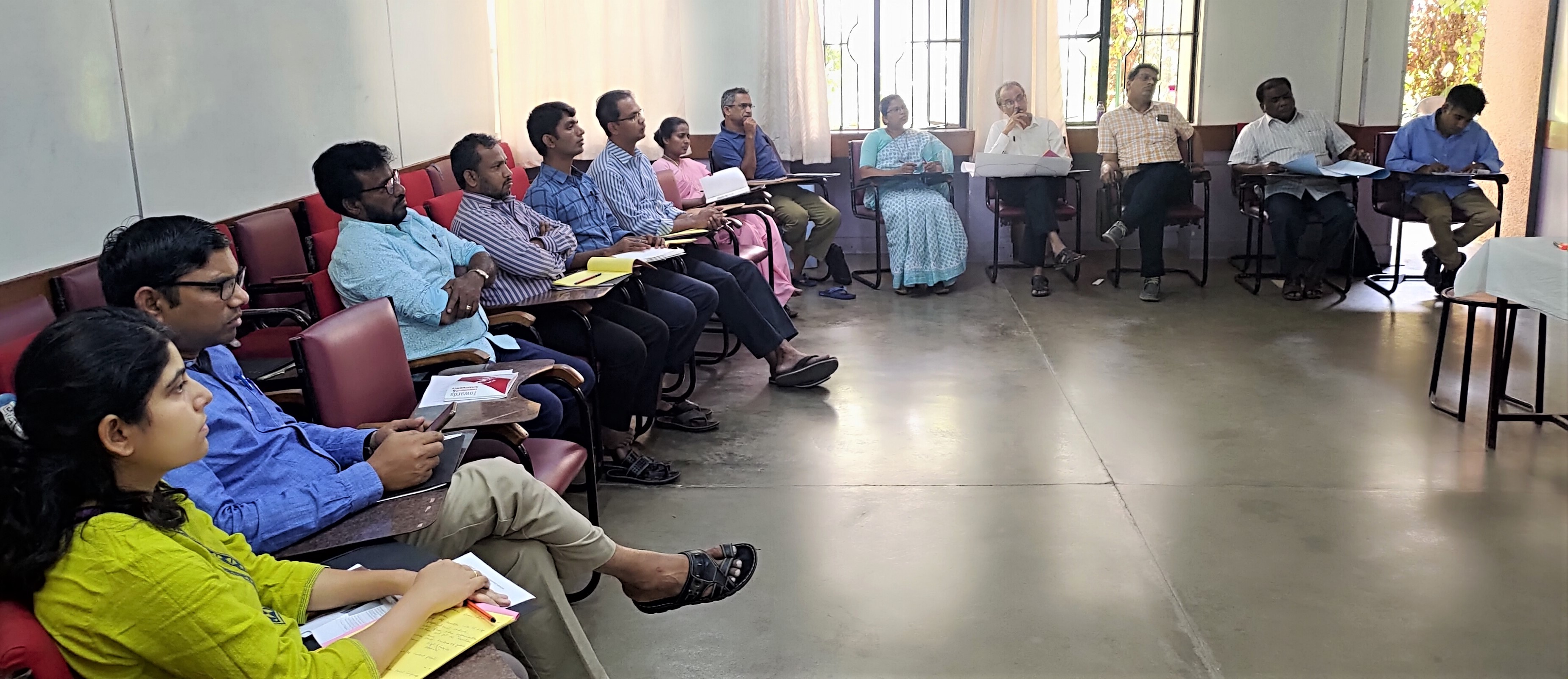 The two-day workshop on Migrant Assistance and Information Network (MAIN) was held at Indian Social Institute Bengaluru from 22 to 23 March 2021. Dr Joseph Xavier, the Director of Indian Social Institute Bengaluru, chaired the sessions along with Dr Siji Chacko, the Director of MAIN, Martin Puthuserry, the head of the Labour and Migration Department, Indian Social Institute Bengaluru. The active participation and involvement of the 18 state facilitators and collaborators from Destination States of MAIN (Maharashtra, Andhra Pradesh, Telangana, Goa, Tamil Nadu, Karnataka, Kerala and Delhi) and the zonal representatives made the workshop really meaningful and fruitful. A consensus on various strategies and action plans of MAIN for the destination states for the coming months has been arrived at with the commitment and support of each one of them.
One of the major aim of the workshop was the strategising on the mapping of the major migrant locations along with the organisations /institutions/volunteers who could be associating with MAIN. The discussions and clarifications were also held with regards to the various distress scenarios faced by the interstate migrants at large. The methodology of the entire workshop was comprised of group discussions, presentations, etc. by the state facilitators with minimum input sessions enabling the participants to be the part of the entire process of planning.
The workshop enabled better clarity and understanding of the MAIN model and opened tremendous possibilities and means of accomplishing envisaged into a complete reality, benefiting the very many migrants in distress.